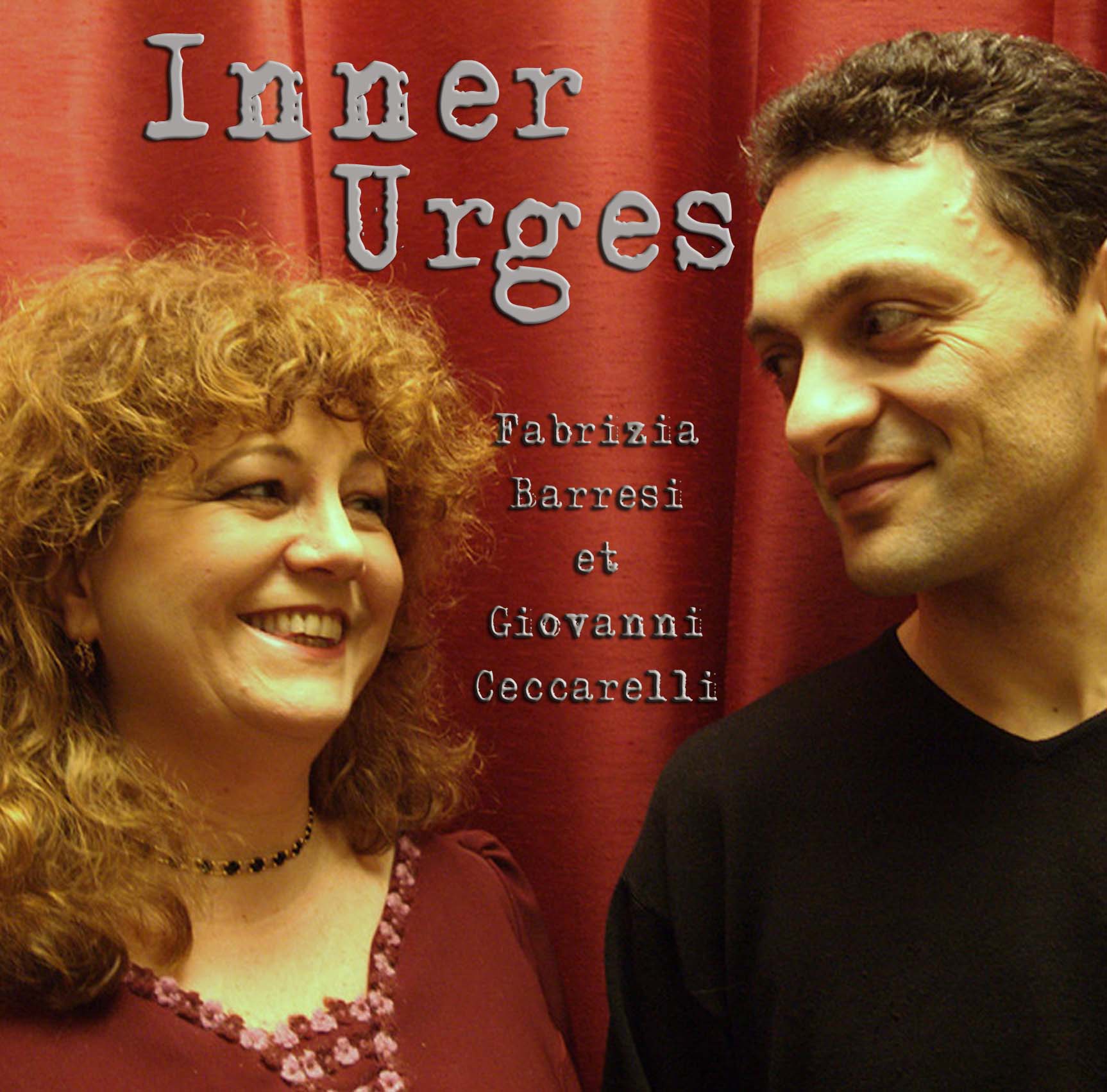 Giovanni Ceccarelli
and
Fabrizia Barresi
first met almost ten years ago in Italy, as they had both just come back from the U.S. They had performed there with many great artists, led clinics (at Berklee College of Music in Boston) and recorded, both happy and thrilled by their musical experiences.
The common path was evidence in words and thoughts, but their lifes brought them on the road again, far away from each other. In the meantime, both have been practicing Indian music during their jazz path and growth...
So finally they met again last October 2006 in Paris, played together for a wonderful whole day of improvised music, and decided joyfully to start this new project.
They named it
Inner Urges
(after Joe Henderson's composition) as they were sounding and choosing their repertoire with passion and dedication: these were actually inner urges for both, evidently.
So... enjoy! Life is a golden gift... And a precious diamond that glows in a thousand shades, if shared in harmony, peace and love.
* * *
Inner Urges
est un projet né et élaboré à Paris, axé autour d'arrangements originaux de morceaux puisés dans des traditions musicales variées (jazz, rock, pop, musiques traditionnelles du Japon et de l'Inde…), dans une relecture résolument libre et contemporaine. Le piano et la voix dialoguent en permanence, mêlant écriture et improvisation, dans un subtil entrelacement de liberté mélodique et de construction rythmique, grâce à la souplesse du phrasé et des timbres des deux instruments. Le projet est en tournée européenne, et donnera lieu à un enregistrement à l'été 2007 pour une publication début 2008.